well we're really done. we moved about 90% of the gear in and are on our way to start recording soon. no i'm not kidding. we got together on wednesday and moved the gear in and brian had his camera and took some pictures. i promise the next post is going to have someone with head phones on recording something or a video of somebody recording.

till then, DO WORK SON!


pg.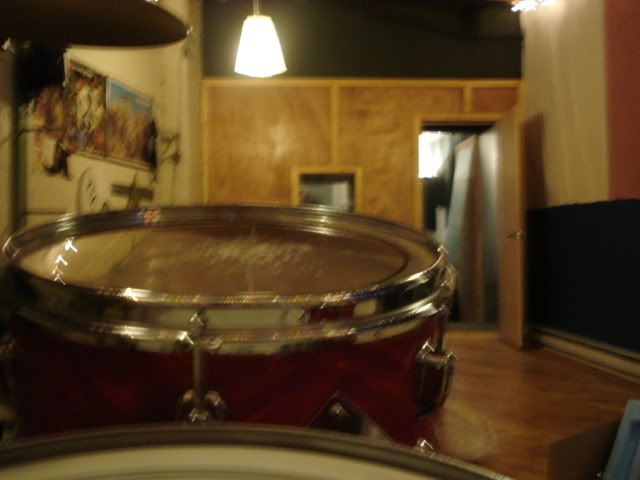 this is from behind my drums.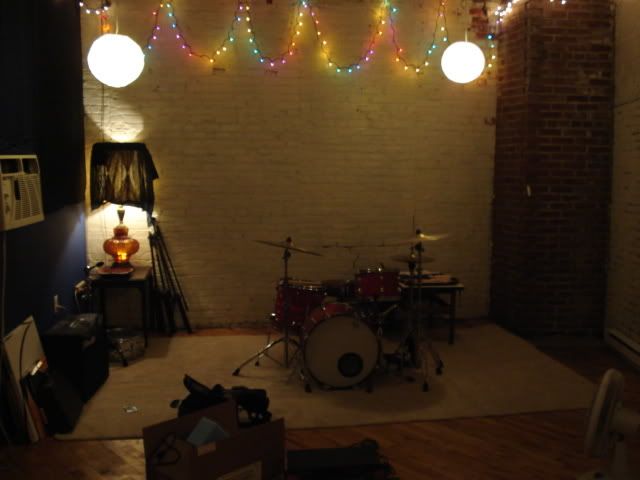 this is a good picture of the live room.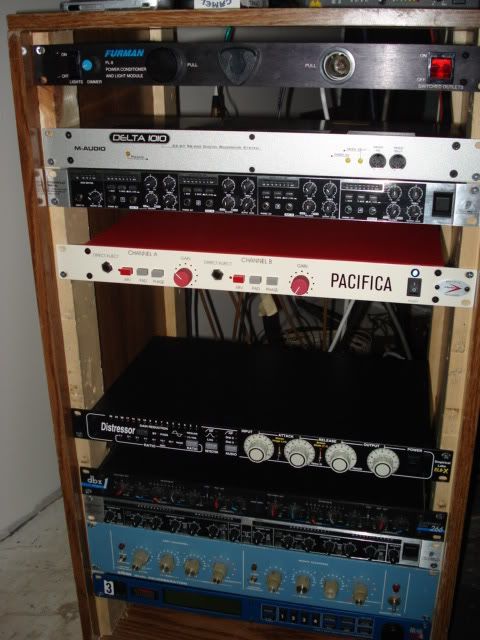 here is the rack. its missing 1 or 2 things.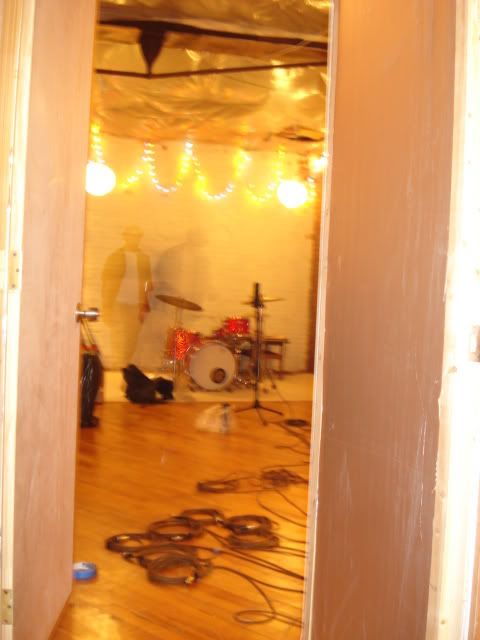 daves ghost and mic cables.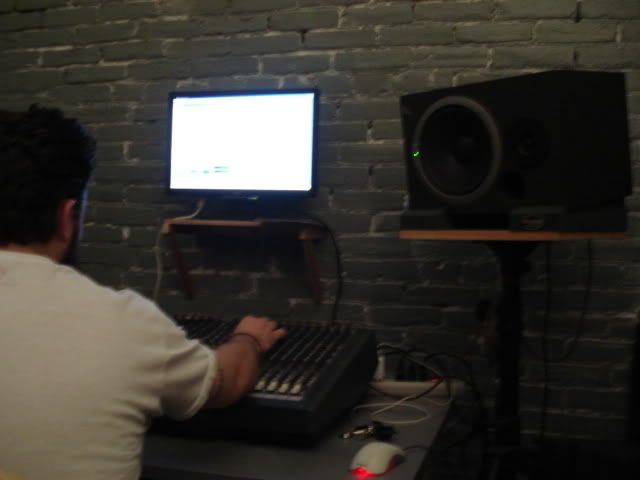 thats me trying to make it louder.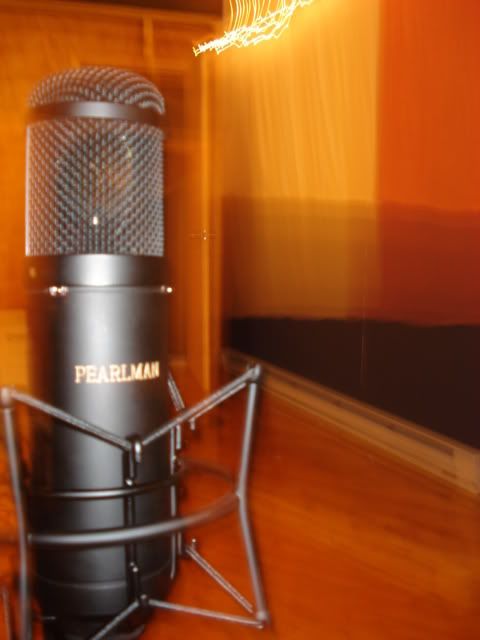 here's our sweet mic.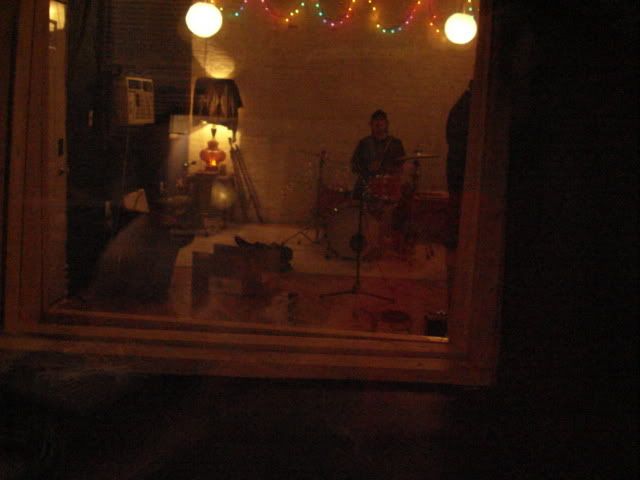 and thats jay playing the drums.