so basically i stopped working on the room for about two weeks. we had a show so we needed to tighten up some of the old hits and put the finishing touches on the new ones. the show went well even with one drink ticket per band member. we did get hooked up with some free coors lights that we had to drink out of plastic cups.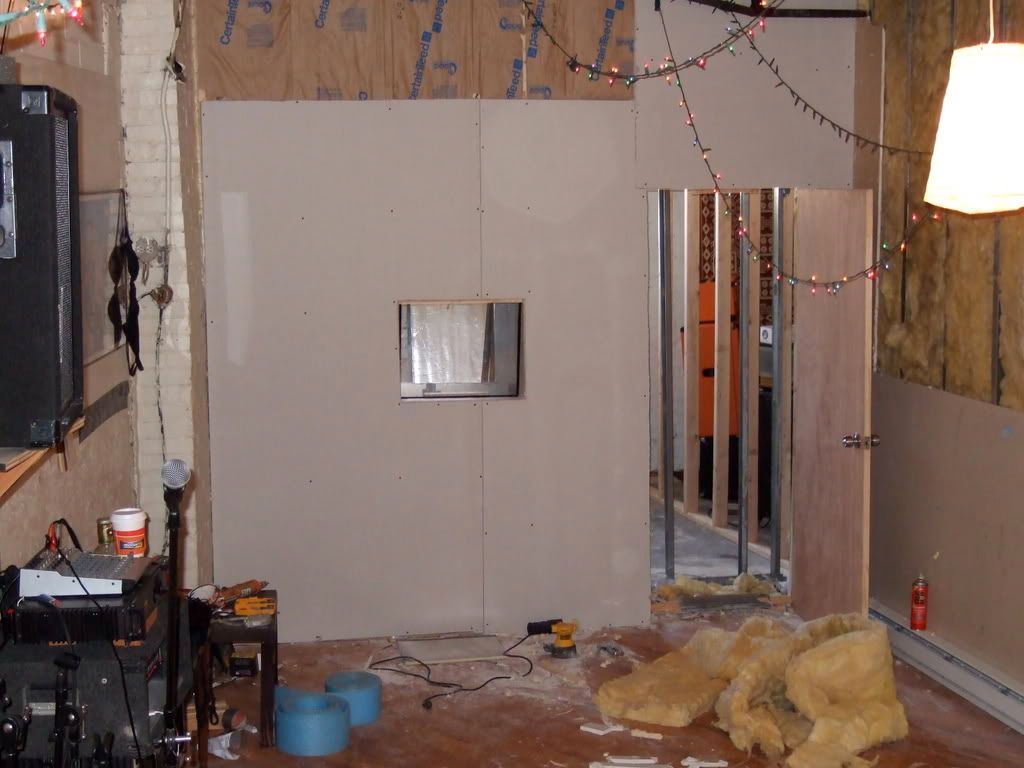 the day brian came down to help was the day i realized that we should be documenting this. by the time he showed up i was finishing up filling the one wall with insulation. we then carried up the first piece of sheet rock and put it up. the second piece went up just as easy. i cut the hole for the window and started the dry wall around the door. that was pretty much it for that day...


the next day i came in dave was already there. he started pulling the metal bands stuff out of their room and and clearing out a space that would later become our control room. once we cleared out enough space we pulled off the drywall that was already up and saved it. then i tried to cut the metal studs (which i hate) with my other brothers reciprocating saw but the battery died. so that had to wait until the next day. next we laid out the 2x4's and put up the final wall. it went up pretty easy and we got it plumb and level and screwed it in. then the metal band showed up to raise satan from his sleep, so we called it quits...


the rest will just be pictures. as
i'm
trying to play catch up since we are almost done...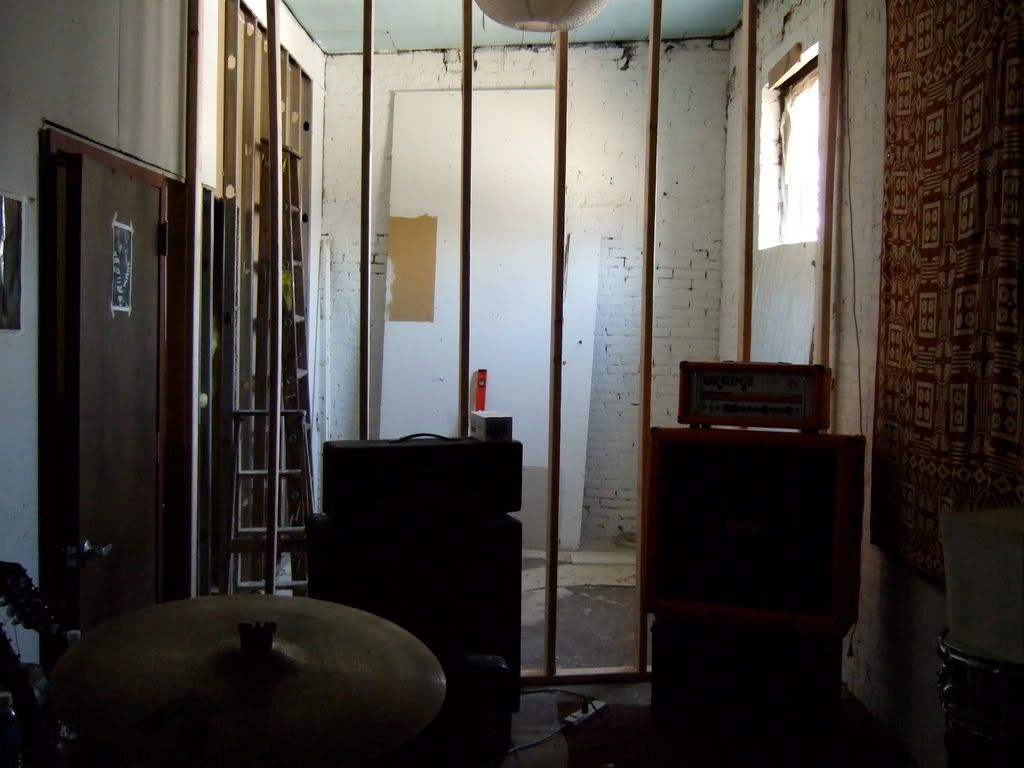 this is where the devil lives...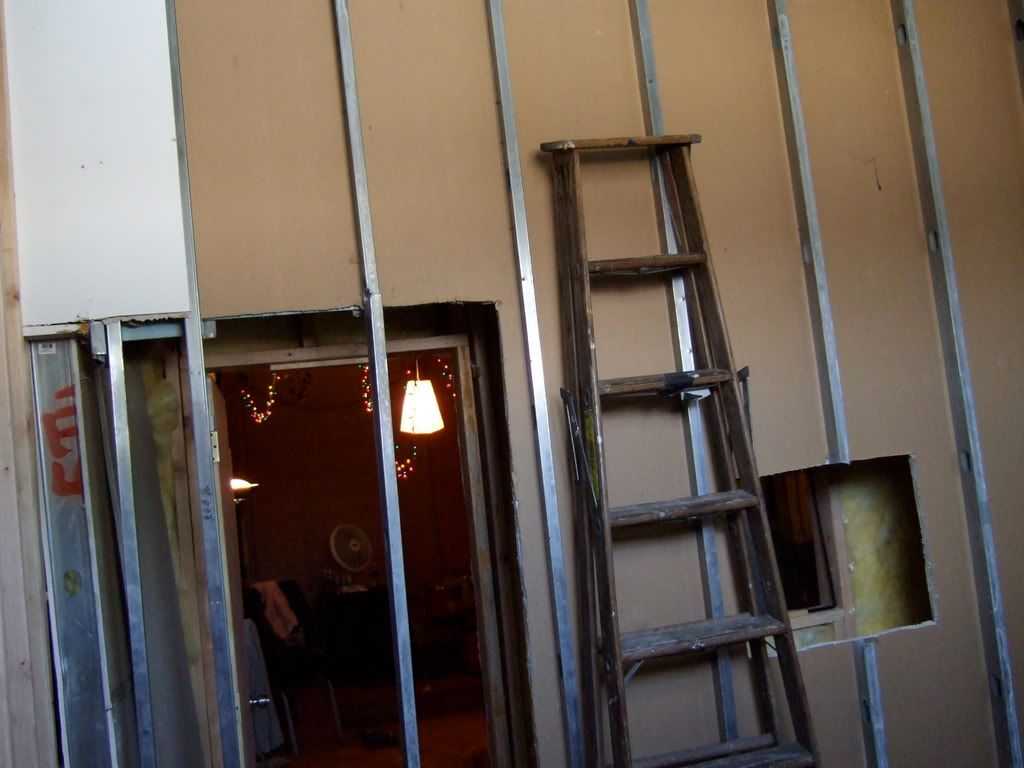 this is in the control room looking out...

me standing on a ladder looking down on the control room...
this is standing in the doorway into the control room...
notice the dead saw...